U18 AAA Pandas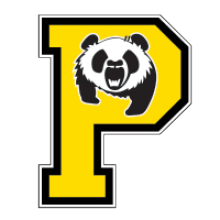 2021 TRYOUT INFORMATION
---
EFAC PANDAS U18 AAA - TRYOUT INFORMATION
U18 AAA Tryouts will begin on: WEDNESDAY SEPTEMBER 1, 2021
The schedule for the first two rounds of tryouts have been posted below - check back often as dates and times may change.
To register please click on the Registration/Payments tab at the top of the Home Page
Tryout fees are non-refundable
Each skater is guaranteed a minimum of 3 skates.
REQUIREMENTS:
*** Players must register in their designated age group. (unless the player has been given Exceptional Player status by the AFHL)
*** All players will be required to submit a Notification to Tryout Form (NTO) - Please fill out the form and submit it to registrar@efacpandas.com or upload it in RAMP. You will find the form here: CLICK HERE
*** Valid Respect in Sport Parent Certification. CLICK HERE to determine if your certification has expired.
*** Scanned copy of players Birth Certificate, uploaded to registration online.
*** For new registrants (Not previously registered with an EFAC Pandas team) - Scanned copy of a current gas/power bill as proof of residency (required one time only) , email to registrar@efacpandas.com with the subject line "Registration Documents - Last Name". Or upload the document in the Online Registration.
*** Notification of intention to apply for outside funding (i.e. Kid Sport or Jump Start) via email - registrar@efacpandas.com
EFAC PANDAS U18 AAA TRYOUTS: ROUND 2
DAY
DATE
TIME START
TIME END
ARENA
EVENT

Monday

06/09/2021

6:00 PM

6:50 PM

Bill Hunter Arena

Workout (Outdoors)

Monday

06/09/2021

7:30 PM

9:00 PM

Bill Hunter Arena

AAA Practice

Tuesday
07/08/2021
7:30 PM
8:15 PM
ONLINE
(Players only)
TECHNICAL
ZOOM MEETING

Wednesday

08/09/2021

5:15 PM

6:15 PM

Bill Hunter Arena

AAA Practice

Wednesday

08/09/2021

6:45 PM

7:45 PM

Bill Hunter Arena

Workout (Outdoors)

Friday

10/09/2021

5:15 PM

6:15 PM

Bill Hunter Arena

AAA Practice

Saturday

11/09/2021

6:00 PM

8:15 PM

Olympic Oval Calgary

Exhibition Game @ Edge

Sunday

12/09/2021

2:15 PM

4:30 PM

Bill Hunter Arena

Exhibition Game vs. Edge

SUNDAY SEPTEMBER 12 - ROUND 2 RELEASES (in-person)

Monday

13/09/2021

8:30 PM

9:30 PM

Castledowns Arena B

AAA Practice

Tuesday
14/09/2021
7:30 PM
8:45 PM
Archetype Gym
CLICK HERE
Recovery Session
September 16-19, 2021 - Firestarter Tournament (Calgary)
EFAC PANDAS U18 AAA TRYOUTS: ROUND 1
DAY
DATE
TIME START
TIME END
ARENA
EVENT

Wednesday

01/09/2021

7:30 PM

8:45 PM

Grand Trunk Arena

Yellow Practice

9:00 PM

10:15 PM

Grand Trunk Arena

Black Practice

Thursday

02/09/2021

7:00 PM

9:45 PM

Grand Trunk Arena

Intersquad Game 1

Friday

03/09/2021

5:30 PM

7:45 PM

Grand Trunk Arena

Intersquad Game 2

SUNDAY SEPTEMBER 5, 2021 - ROUND 1 RELEASES (via email)